Discover the cloud ERP software for every business need.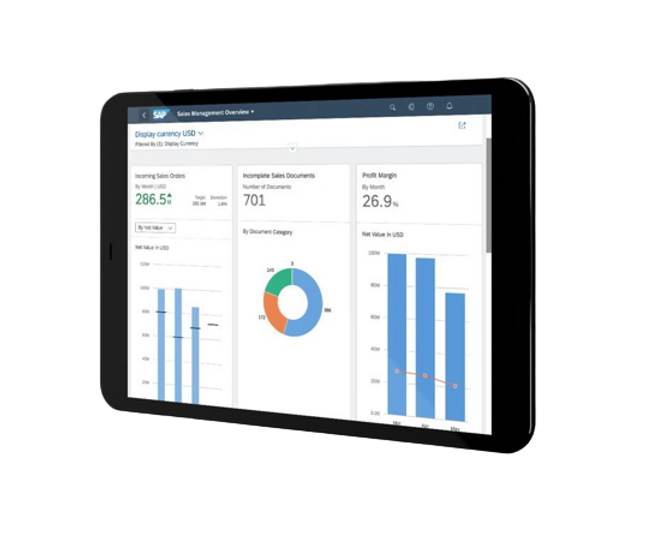 Every enterprise needs to develop new business models to avoid being disrupted, gain efficiencies to fund innovation, and transform mission-critical systems without business risk. RISE with SAP is the solution.
RISE with SAP is a comprehensive solution with:
Cloud ERP for every business need
Industry next practices and extensibility
Analytics and business process intelligence
Outcome-driven services from SAP and partners
What is SAP S/4 HANA Cloud?
SAP S/4 HANA Cloud is a complete enterprise resource planning (ERP) system with built-in intelligent technologies, including AI, machine learning, and advanced analytics. It helps companies adopt new business models, manage business change at speed, orchestrate internal and external resources, and use the predictive power of AI. Benefit from tight, native integration between processes, industry depth, and a consistent in-memory data model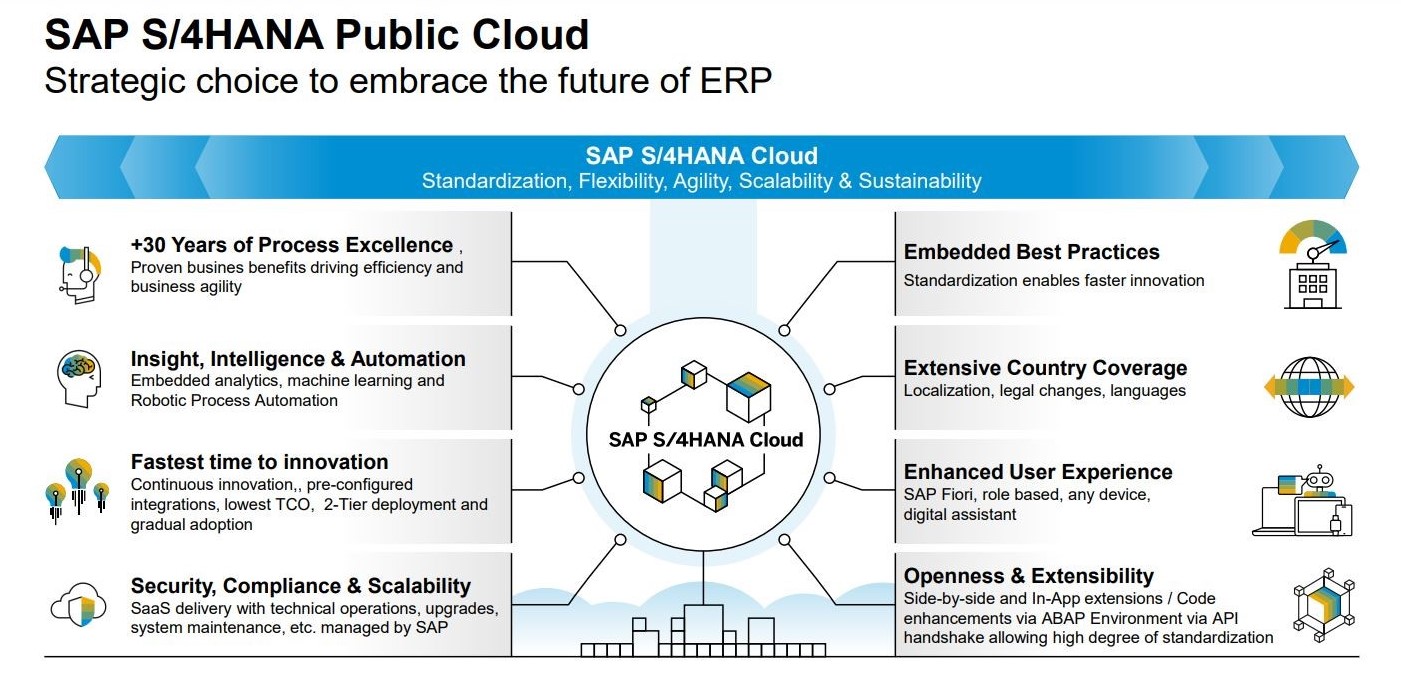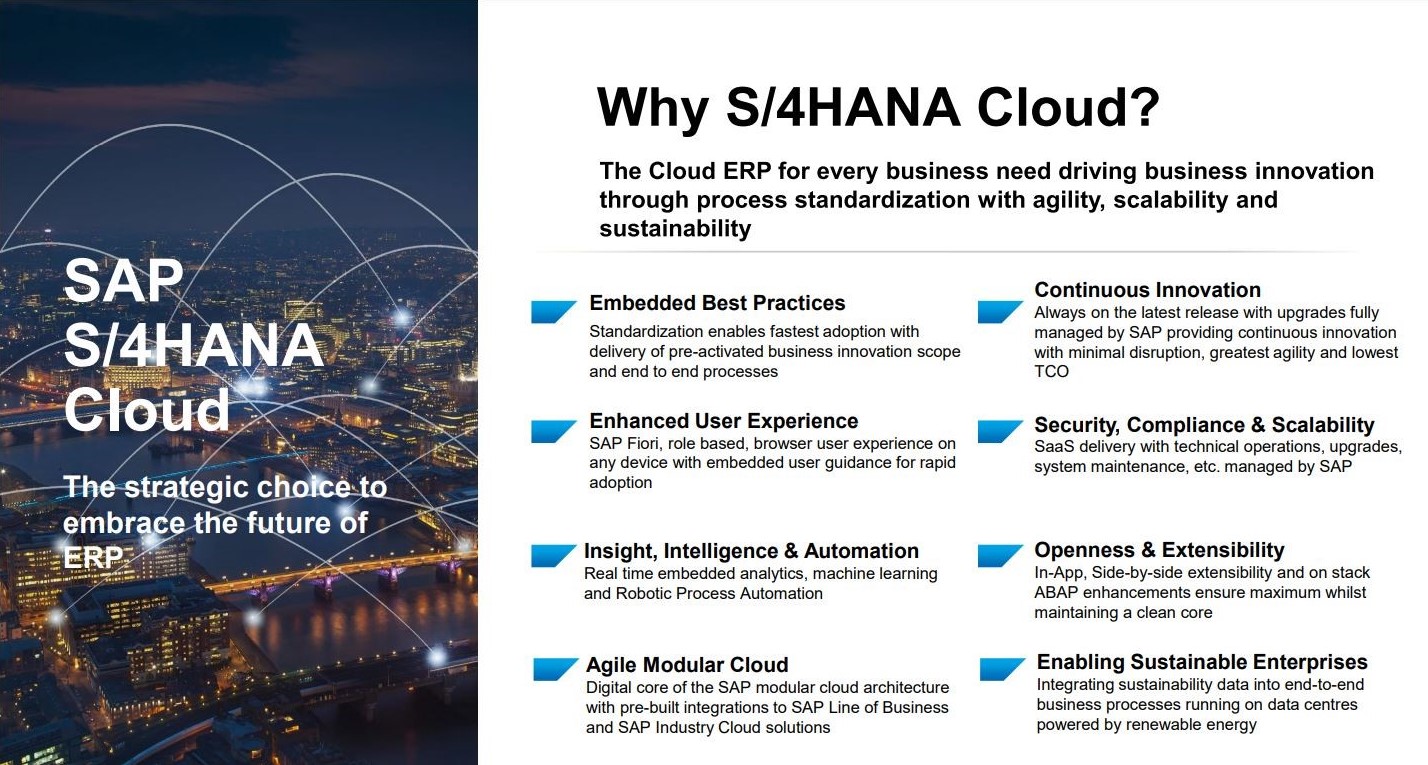 SAP S/4 HANA Cloud provides scalability to new business needs.
Simple, Reliable, and Safe
SAP S/4 HANA Cloud Business Scope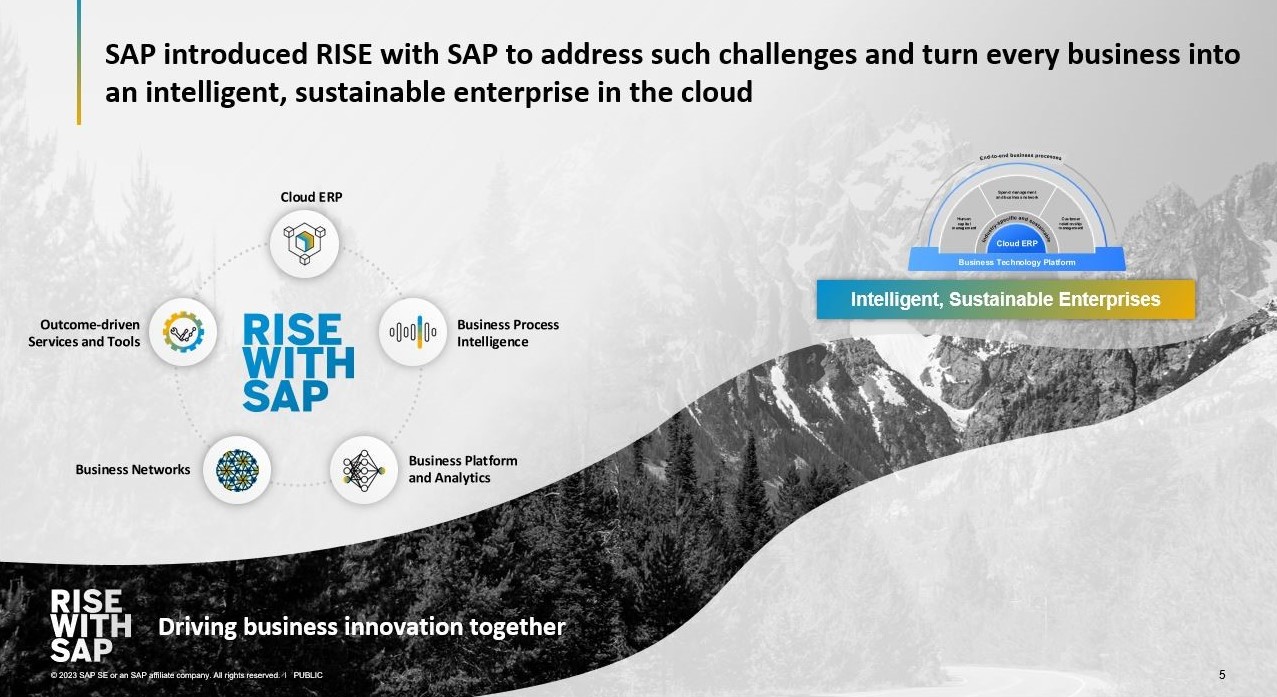 Experience SAP S/4 HANA Cloud Free Trial
Kick-off your 14-day free trial to discover how you can transform your business with Intelligent ERP
Selection of predefined guided system tours
Instant system experience at no charge
Ability to enter your own data input on standard configuration
As a certified SAP® Gold Partner, Vestrics provides complete end-to-end innovative business services to small and medium enterprises.
We have handled more than 150 SAP Business One installations for SMEs.
Number of Offices
Leading SAP Business One Gold Partner in India
Team Members
24/7
Customer Support
Customers
Cloud Hosting With Industry Leaders
Years Experience
4000+ SAP Business One Users