Connected Devices
Connected World
Internet of Things is the buzzword of the present. With its impact on the way we travel and shop to manufacturers tracking their inventory, IoT has a remarkable effect on how we use technology to its optimum in every step. What is IoT, and how important is it to us?
In the simplest sense, IoT comprises every device connected to the internet. Think of your smart lights, refrigerators, fitness trackers, all objects that "talk" to each other, make up the Internet of Things. An interesting example to quote would be that of smart microwaves, which automatically cook your food for just the right length of time, and self-driving cars, whose complex sensors detect objects in their path, to wearable fitness devices and trackers that suggest you tailored exercise plans. IoT can disrupt business processes by offering advanced ways of connecting, collaborating, and automating business operations. IoT platforms can pinpoint and distinguish helpful information from information that can safely be ignored, detect patterns, make recommendations, and detect possible problems before they occur.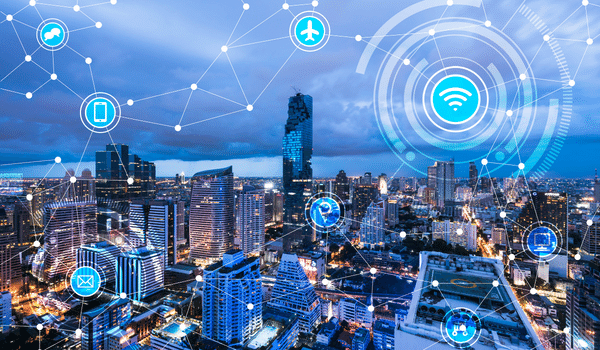 IoT has transformed the way devices fit into our lives. From homes to offices, Iot can connect everything and everyone to create environments that are smarter and more efficient. With a digital voice, appliances, wearables, specialized equipment, machines, and vehicles can empower businesses to design creative, information-driven strategies and deliver exceptional quality services or products.
Connecting devices using IoT allows people to use the vast amount of untapped information and make smarter decisions. IoT delivers vast amounts of real-time data, and businesses need to be careful about their security and data processing capacity. Organizations worldwide are completely designing their internal processes to deliver more personalized, efficient and customer-friendly experiences.
IoT provides businesses with the right analytics that they can use to make decisions to improve performance, growth, and productivity.