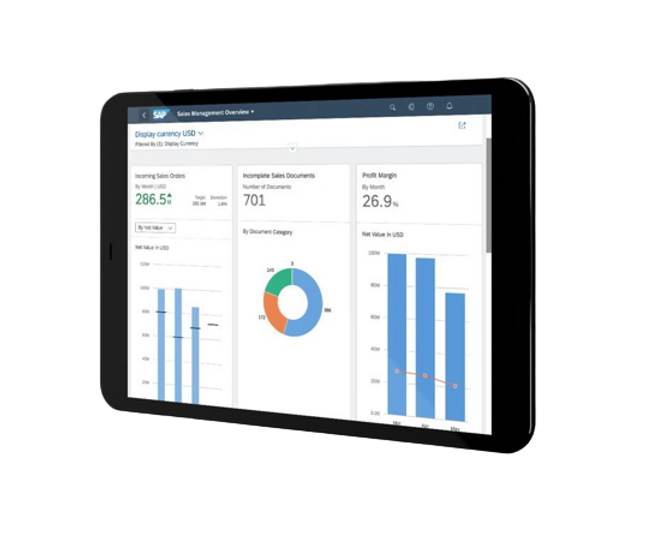 Discover the cloud ERP software for every business need.
Every enterprise needs to develop new business models to avoid being disrupted, gain efficiencies to fund innovation, and transform mission-critical systems without business risk. RISE with SAP is the solution.
RISE with SAP is a comprehensive solution with:
Cloud ERP for every business need
Industry next practices and extensibility
Analytics and business process intelligence
Outcome-driven services from SAP and partners
Discover the Value of GROW WITH SAP
Too often midsize businesses deploy technology that's built to solve discrete problems, lacks integrated systems, or relies on heavy administrative workloads.
To speed up your growth, seize new opportunities, and meet changing requirements, you need a modern cloud ERP adoption. That's why we created GROW with SAP, a ready-to-run cloud ERP offering that lets you push your business forward with industry best practices, build your own breakthroughs, grow without limits, and go live quickly with confidence.
As an SAP GROW with SAP Partner, we enable you to customize the solution based on your requirements and extend its capabilities with specific industry add-ons to experience a personalized solution.
What is SAP S/4 HANA Cloud?
SAP S/4 HANA Cloud is a complete enterprise resource planning (ERP) software with built-in intelligent technologies, including AI, machine learning, and advanced analytics. It helps companies adopt new business models, manage business change at speed, orchestrate internal and external resources, and use the predictive power of AI. Benefit from tight, native integration between processes, industry depth, and a consistent in-memory data model
By choosing us as your SAP S/4HANA Implementation Partner, you can fully harness the revolutionary capabilities of modern ERP technology with confidence.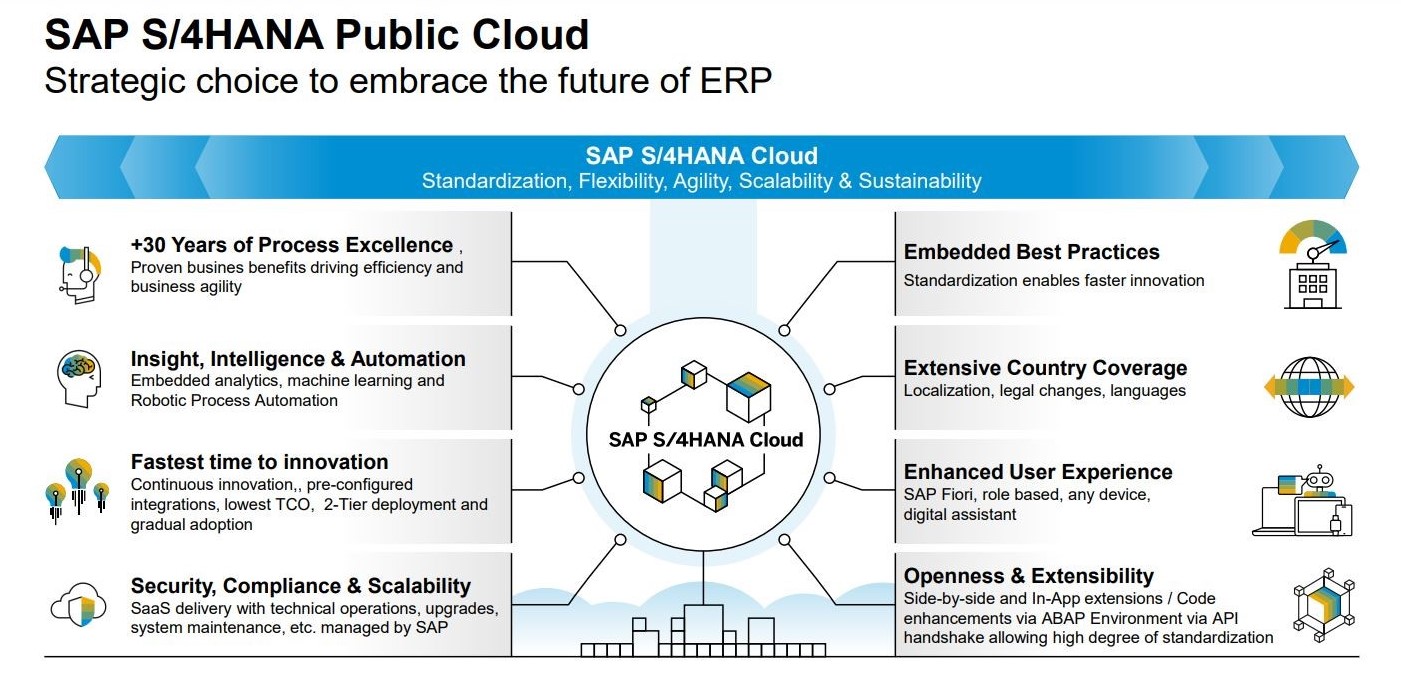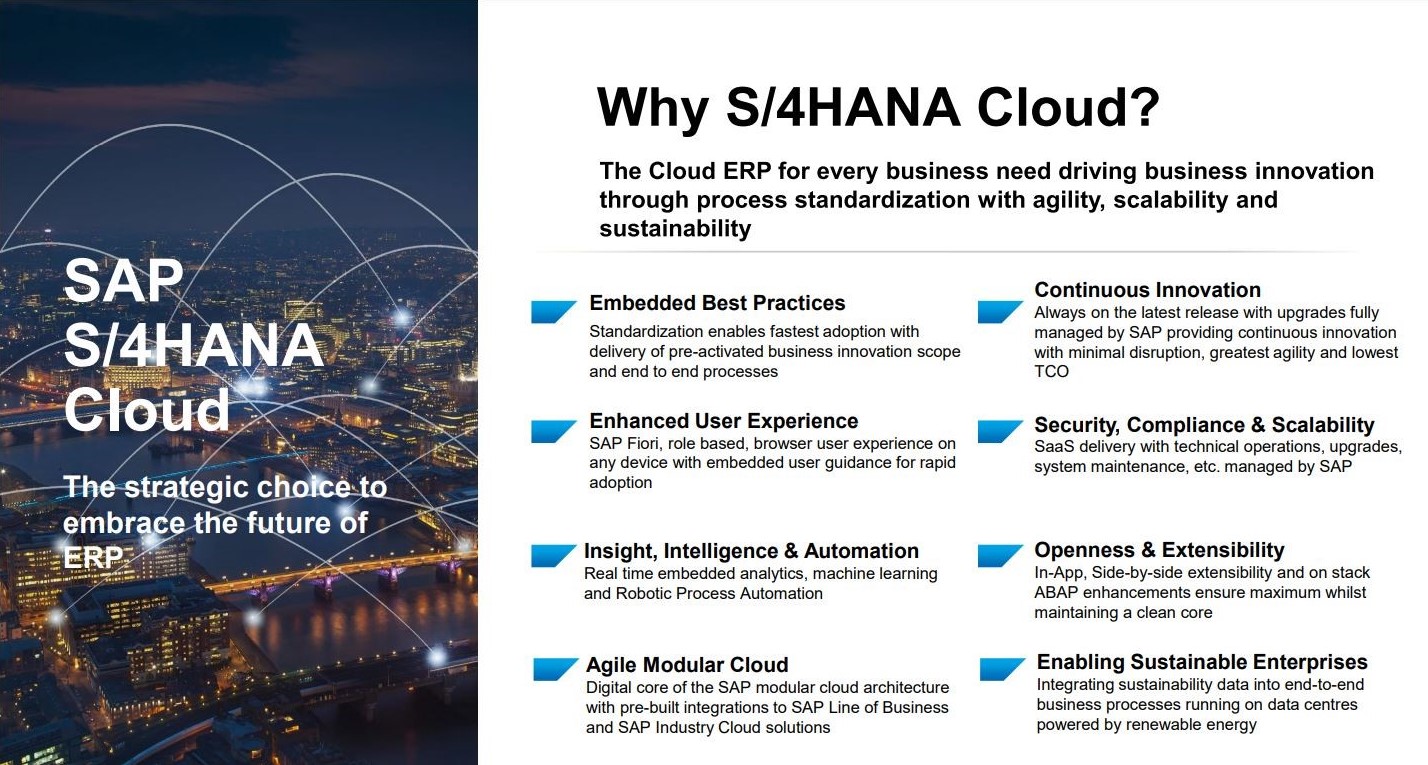 SAP S/4 HANA Cloud provides scalability to new business needs.
Simple, Reliable, and Safe
SAP S/4 HANA Cloud Business Scope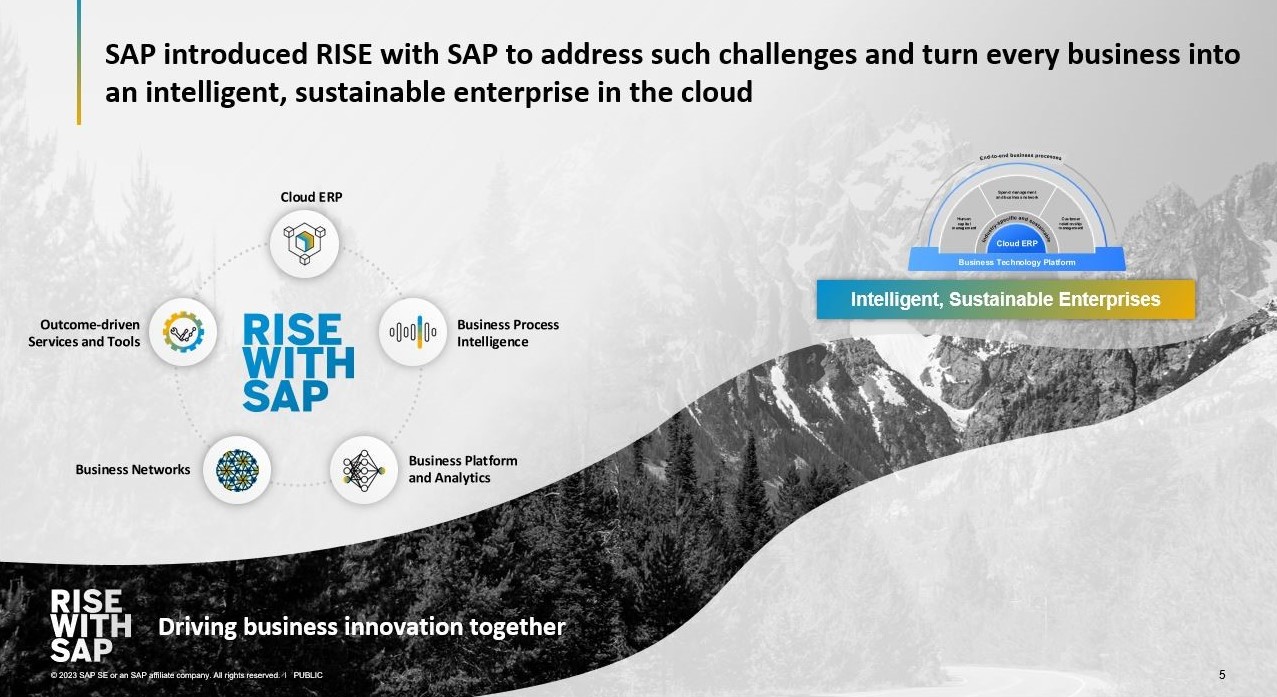 Experience SAP S/4 HANA Cloud Free Trial
Kick-off your 14-day free trial to discover how you can transform your business with Intelligent ERP
Selection of predefined guided system tours
Instant system experience at no charge
Ability to enter your own data input on standard configuration
As a certified SAP® Gold Partner, Vestrics provides complete end-to-end innovative business services to small and medium enterprises.
Give a cutting edge to your business efficiency by harnessing the power of SAP solutions specifically designed for SMEs.
Grow Your Business With Our Expertise
We understand the importance of approaching each work integrally and believe in the power of simple.